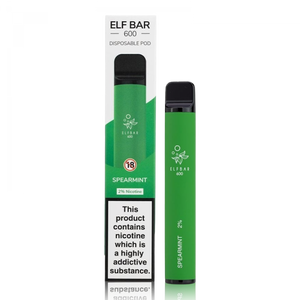 The Elf Bar 600 is a compact disposable vape that features a powerful battery and a 2ml e-liquid tank. With a huge selection of flavours on offer, there's an Elf Bar for all tastes and preferences.
These devices use a powerful nicotine salt formula, making each puff smoother and more satisfying. Nicotine salts emulate the rush and sensation of conventional cigarettes.
The built-in 550mAh battery delivers enough power to provide up to 600 puffs, though this is dependant on your draw length. The Elf Bar 600 utilises a constant voltage output, which maintains flavour and vapour production from the first puff to the last.